Special Notice to all NFGA Club Members
Regarding the COVID-19 Pandemic

On 21 May 2020 I held a Special Meeting of the NFGA Board of Trustees regarding the Reopening Guidelines issued by the New Hampshire Governor on 18 May 2020.
As a result of this meeting two of the three previous Covid-19 initiated motions are rescinded and four new motions for club use and activities have been instituted.
Effective immediately, the previous motion of "The NFGA will remain open to club members and their cohabitating family members only. Any attendance/use of the club is entirely at their own risk." as well as the previous motion of "The NFGA will, until further notice, suspend all sanctioned club activities. These activities are to include but not limited to club meetings, orientations, practices, leagues, training classes, and qualifications." have been rescinded!
Until further notice the below new motions are in effect immediately:
Motion: Reinstate NFGA outdoor activities that can operate in accordance with the applicable CDC and state of NH guidelines with Range Governors preparing and submitting to the BoT plans for range opening and events.
Upon range and event plan(s) approval by the BoT the openings and events will begin. Bear in mind that each range or event may have slightly differing criteria so be flexible and understanding as we work our way through this process.
Motion: Allow indoor activities that can operate in accordance with the applicable CDC and state of NH guidelines. Facility Governors will submit plans for events to Trustees for approval.
As we are now in the summer phase we are not holding any club membership meetings until September. We will keep our Governors and Trustees meetings attendance to the minimum number of people necessary rather than open to the membership.
As a member, if you have questions or concerns to be addressed at either the Governors or Trustees meeting please email the concern/question to myself or the Vice President.
Motion: NFGA Family Day is postponed until further notice.
Hopefully the state reopening proceeds smoothly and with a bit of luck our goal is to have our Family Day in August.
Motion: NFGA Spring Cleanup day will be held in place of the Family Day event performed with the applicable CDC and state of NH guidelines. Range Governors will prepare and coordinate this event through the Vice President.
Our Spring Clean-up is now rescheduled to the June 13th/14th weekend. At the moment we will not be able to provide the normal meal gathering so it might be "Bring Your Own."
Still in effect from previously:
The NFGA will post on its website homepage the conditions of these motions and notify all members by electronic or paper of these and future changes. All club members will follow strict CDC guidelines pertaining to the Covid-19 virus.
The Covid-19 website link will be updated with information regarding the impact of Emergency Orders and/or NH Reopening Guidelines on the club and also have the rescinding notice, when appropriate.
The Board of Trustees would like to remind all club members and their guests to follow the CDC guidelines pertaining to the Covid-19 virus while on club property. If you are unwell, do not come to the club .. stay home, rest, and come to the club afterwards when feeling better. Your use, the use of the club by family members or guests, is entirely at your or their own risk.
I wish you all good health during this unprecedented life event. Stay safe and be well!
Michael Medai
NFGA President
president@nfga.org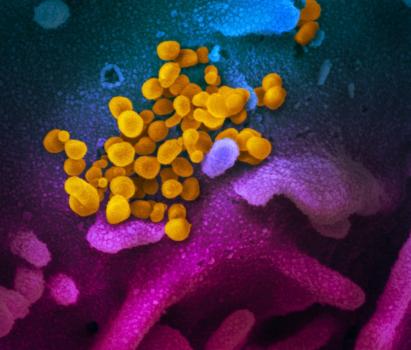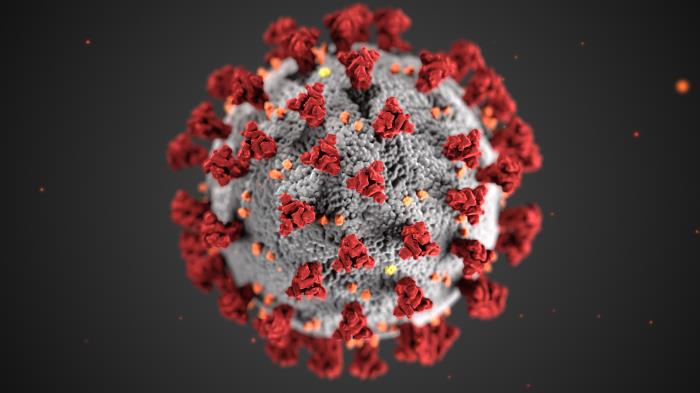 This illustration, created at the Centers for Disease Control and Prevention (CDC), reveals ultrastructural morphology exhibited by coronaviruses. Note the spikes that adorn the outer surface of the virus, which impart the look of a corona surrounding the virion, when viewed electron microscopically. A novel coronavirus, named Severe Acute Respiratory Syndrome coronavirus 2 (SARS-CoV-2), was identified as the cause of an outbreak of respiratory illness first detected in Wuhan, China in 2019. The illness caused by this virus has been named coronavirus disease 2019 (COVID-19).