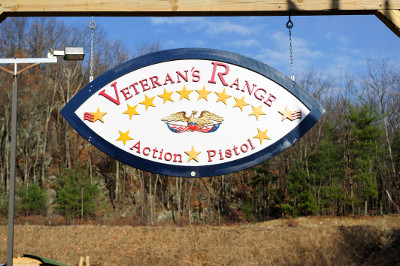 Action Pistol
Action Pistol at Veteran's Range is scenario based shooting exercises with multiple targets which include turning, moving, pop up, pop in, and swingers.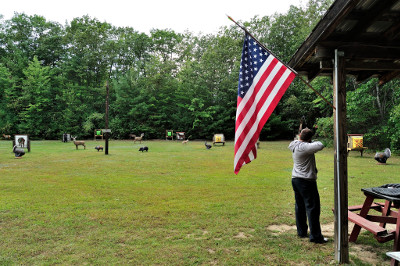 Archery
Archery Shooters can stay sharp for deer season by putting in practice time on both the Target Range and the Walking Range.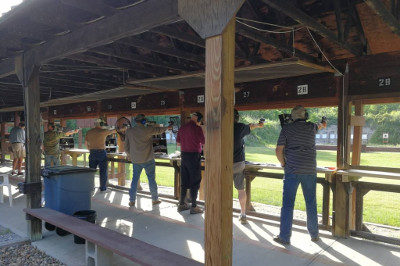 Bullseye Pistol
NFGA conducts a bullseye program consisting of indoor and outdoor leagues, indoor and outdoor tournaments, marksmanship instruction, and much more. Our tournaments, leagues, and most activities are open to non-members.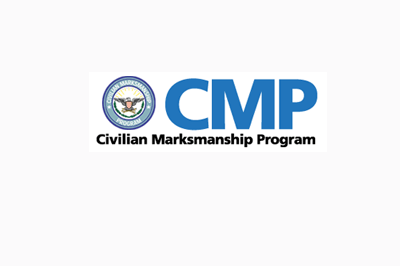 CMP
The Civilian Marksmanship Program (CMP) is a national organization dedicated to training and educating U. S. citizens in responsible uses of firearms and airguns through gun safety training, marksmanship training and competitions.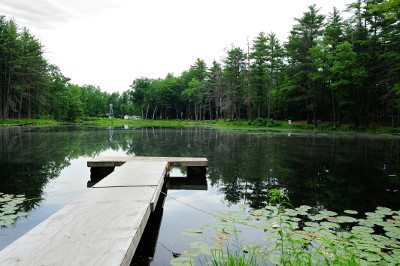 Fishing
The pond on the NFGA property is stocked yearly and some very nice fish have been caught by intrepid fishermen and fisherwomen. Fishing in the pond can be done year round but there is a catch and release rule until the Family Day picnic in early summer.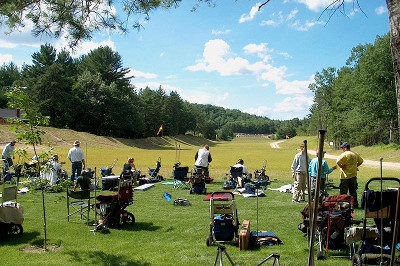 High Power Rifle
High power rifle shooting was originally based on courses of fire for military instruction. Today's courses still include both slow and rapid fire stages and involve shooting from various positions at fixed targets of standard dimensions at several standard known distances.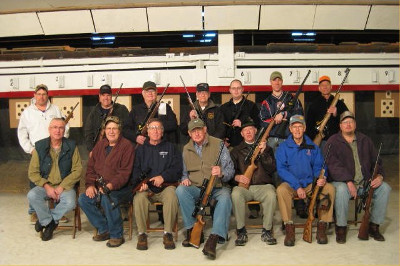 Schuetzen
NFGA shooters are reviving the honorable, precise and challenging art of 200 yard, freestanding, off-hand rifle shooting with .22 LR rifles, that was the top discipline of the early 20th Century American marksmanship.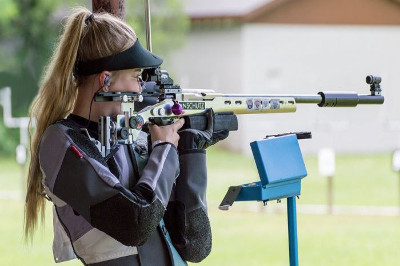 Small Bore Rifle
Smallbore rifle shooting involves the use of .22 calibre target rifles firing .22 rimfire ammunition fired at paper or cardboard targets at distances from 15 yards up to 100 yards.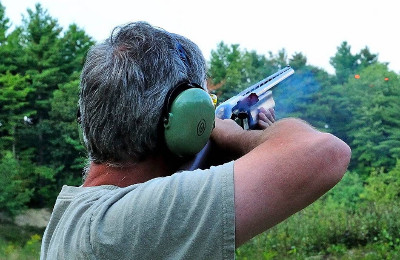 Trap
Trapshooting is a game of movement, action and split-second timing. It requires the accuracy and skill to repeatedly aim, fire and break a 4 1/4 inch disc. Trapshooting's is popular because people of all ages, incomes and abilities can compete. Nine year old boys shoot alongside 90 year old men.