Procter Range
The Procter Range has 10 lanes (6 used with COVID protocols), 25 yards, brand new HVAC and lighting, climate control, and open 24×7 for member use… welcome to the new Procter Range. This range allows qualified members to enjoy handgun, .22 rifle, and air rifle and pistol shooting indoors where they can escape the elements, and the constraints of available daylight. It also provides a place for our Bullseye, Schuetzen, and Small Bore Rifle teams to continue their events all winter long. And starting in 2021 it will also be used to support our Junior Rifle Team. The new Procter provides a clean environment for shooters with a state of the art air filtration system. Outside the range, the Procter common area provides a place to gather before or after shooting and restroom facilities that are available for use by ALL club members, whether or not they are qualified to shoot outside of scheduled events. The common area is also available to reserve for your group meetings.
For information on qualification for shooting at Procter contact Andy Krawiecki at ProcterQual@NFGA.org
For information and reservations for the common area contact Frank Clayton at ProcterEvents@NFGA.org
Please help the Procter Committee take care of our new range. Clean up your brass, wipe down the tables, and vacuum the floor for your lane and the one on either side when you are done shooting and the line is cleared. Don't forget to sign in and out if you are shooting on your own outside of scheduled events.
Stay tuned to the Procter Range Renovation Blog for updates on the Phase 2 renovations. As much as we are enjoying the new Procter, we aren't done yet!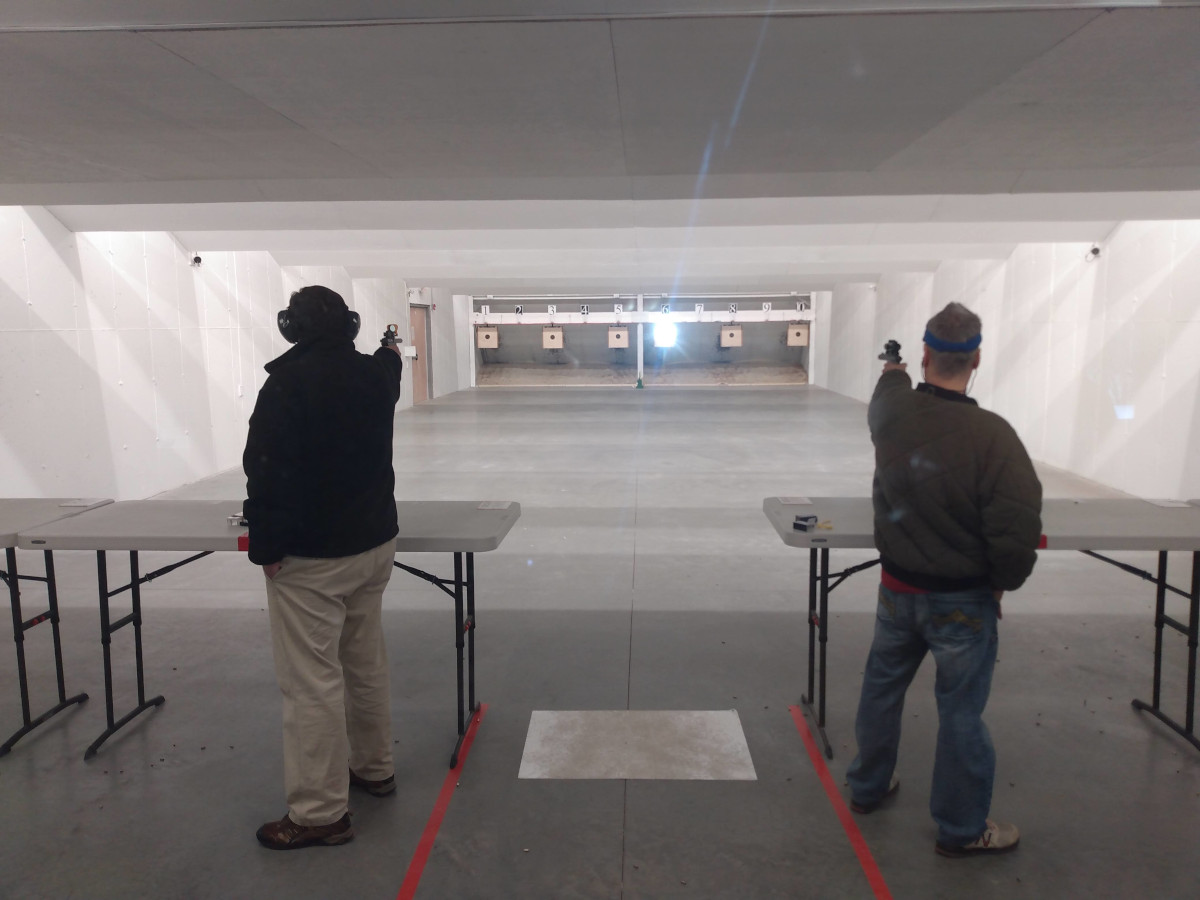 Procter Dedication Fund
Help shape the future of your indoor range and contribute to the Procter Dedication Fund. 100% of your donation will go towards the betterment of the facility.
All levels of donations are accepted, and we have a special program to help honor those who take the lead in this commitment. A plaque will be mounted when renovations are complete, and will have each members name and their level of support.
$750+ Platinum Contributor
$500 – $749 Gold Contributor
$250-$499 Silver Contributor
$100-$249 Bronze Contributor
$99 and below Tin Contributor
Please send all donations by check (Sorry no CC as of now) to:
Nashua Fish and Game Association
Attn: Treasurer
PO Box 28
Nashua NH 03061
Please insert a note and make a notation in the memo line "Procter Dedication Fund".
We will add your name and donation to our growing list of contributors. We thank you for your support,
The Procter Range Committee